Vendors
For your convenience, the Chapel Manager can provide you with flyers and business cards from various vendors who provide catering, flowers, music, etc. Some of these are listed below. We do not endorse their services.
Ministers
REV. CATHRYN CUMMINGS
Pastoral Counselor/Coach
253-225-8448
Email: cbbgigwa@centurylink.net
DR. RONALD M. PATTERSON
Minister, United Church of Christ, Tacoma
239-253-1512
Email: rmpucc@gmail.com
Leslie Englund, Wedding Officiant
Ordained through American Fellowship Church
253.225.9177 or leslievows@broadstripe.net, leslievows.com
Serving Pierce, Kitsap and King Counties
Musicians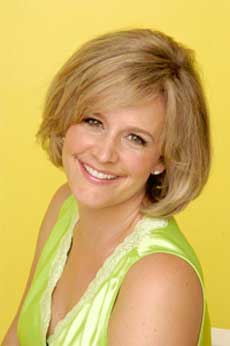 CONI LILJENGREN, WEDDING MUSICIANS
Piano and organ, flute, guitar and vocals. Please call 253.509.0195
MARY SMITH, Pianist
(253) 304-1000            smary.98334@gmail.com
JENNIFER LIND AND THE VARIETY PACK BAND
Jennifer Lind and The Variety Pack Band are seasoned performers who have played for hundreds of the Seattle area premier parties and wedding receptions including King 5/Evening Magazine Wedding of Your Dreams, Seattle Mariners functions, Microsoft, Boeing and Weyerhauser events and special events for many top northwest companies. Jennifer and The Variety Pack Band are known for their incredible musical versatility and impeccable style. They specialize in playing classy background music AND getting the crowd rocking. Please check out their website at www.varietypackband.com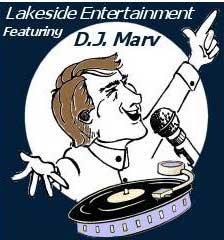 LAKESIDE ENTERTAINMENT
Marvin Stewart, at Lakeside Entertainment, provides professional DJ service for your wedding and reception.
call 360.894.5508
or
email lakeside@ywave.com
MUSIC DE-LITE PROFESSIONAL DJ AND EMCEE SERVICES
Your wedding will be the most important social event that you will ever plan. With our unique customized entertainment services you will enjoy a stress-free celebration. One that will be well-organized, super fun and memorable! We look forward to entertaining you.
Call: Robert Bonham at: 360.456.1578 Email: musicdelite@comcast.net
6519 Portstewart Ln. SE, Olympia, WA 98501
Other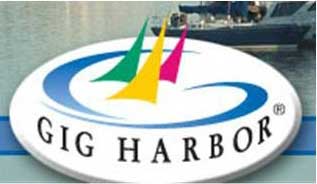 GIG HARBOR CHAMBER OF COMMERCE
Visit the Chamber of Commerce for complete information about Gig Harbor!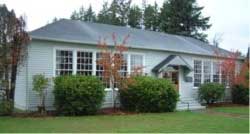 NICHOLS COMMUNITY CENTER
The historic Nichols Community Center is the place for your wedding reception, private party, or family reunion for over 120 guests. Large reception hall can accommodate up to 200 guests.
Reserve The Center for your event
690 9th Avenue, Fox Island


BEACHSIDE BED & BREAKFAST
Our beachfront suite is the perfect getaway for a romantic overnight, stroll on the beach or a special vacation!
Call: Doreen Samuelson at: 253-549-2524 Email: beachsidebedandbreakfast.FI@gmail.com
679 Kamus Dr., Fox Island, WA 98333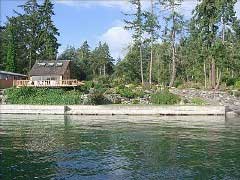 THE BEACHHOUSE ON FOX ISLAND
Enjoy Island Living on a sandy Puget Sound beach! The Fox Island Beach House waterfront vacation rental is part of a 13-acre compound with over 350′ of Puget Sound waterfront, located near Gig Harbor, Washington which includes a century old home, one of the original houses on Fox Island, with magnificent views of Mt. Rainier to the South and the Olympic Mountains to the North. Call 253.549.4910 for further information.
WARRATAH HOMESTEAD B&B
Built in 1901 and restored in 2007, this lovely B&B is walking distance to Chapel on Echo Bay. Accommodation options include up to 3 complete bedroom suites with ensuite bathrooms. Rooms are offered separately, or the grounds and entire house are available for a special retreat or function. Sleeps 10.
Book through AirBnB. www.bit.ly/warratah
FIND IT KITSAP.COM
Please check out www.finditkitsap.com for information on other services throughout Kitsap County.


KITSAP PENINSULA VISITOR & CONVENTION BUREAU
For information where to stay and what to see and do on the Kitsap Peninsula, VisitKitsap.com.
SCOTT MALLARD, BARTENDER
I am a licensed, certified and experienced bartender. For your upcoming party, reception or event, I will generate a positive, safe, friendly, atmosphere to keep the party flowing and clean up the bar service area afterwards.
Whether your event is wedding reception formal, deck party casual, bachelorette or birthday party wild, costume mandatory or anywhere in between, I am prepared with all of the necessary skills and tools for each unique occasion.
Photographers
CLAUSSEN & PHIPPS PHOTOGRAPHY
Since 1989 we have photographed hundreds of Northwest weddings. We still love being at celebrations, using our cameras to help people remember their day. Please feel free to give us a call – seven days a week – to see if we have the day you are thinking of open.
Call: Tor Clausen, Melissa Phipps at: 360.705.1633 Email: melissa@studioCP.com


DAREL ROA PHOTOGRAPHY
Since 1973, discerning people from all over the Puget Sound have selected Darel Roa Photography for professionalism, creativity and value…
Darel Roa Photography gives you more than pictures, Darel provides priceless moments that come from 25 years of experience and state-of-the-art technology. When you combine Darel's experience, technology and creativity, you have a treasure that you will be proud of for years to come.
Call (253) 848-6463 or (888) 848-6463.
Email: darel@darelroaphotography.com
Edgewood, Washington
DENNIS NOBLE PHOTOGRAPHY
Beautiful photography of your wedding.
Call: Dennis Noble at: 253.858.6637 Email: dennis@dennisnoblephotography.com
Gig Harbor Studio
JEN AND JODY PHOTOGRAPHY
When the big day comes, just relax! If things don't go as planned, if things come up that you didn't expect, let it roll off your back. Most importantly, at the end of the day, you'll end up married. Spend time with friends and family, and with Jen and Jody you'll have amazing photos to show for it later, because you'll never taste your cake again, wear your gown or smell your flowers, but your photographs will last for generations.
MAJESTIC IMAGE PHOTOGRAPHY
Majestic Image has specialized in wedding photography for the past 20 years. We believe that you should not mortgage your future on your wedding expenses therefore youll find Majestics wedding packages are affordable yet journalistically creative. Don Nelson, owner of Majestic Image, enjoys capturing the spontaneous romantic moments of your wedding day.
Call: Don Nelson at: 253.875.2492 Email: majesticimage@juno.com


MOLLY FINNELL – GIG HARBOR PHOTOGRAPHER
Specializing in Engagement Portraits, Senior, Family and Childrens portraits.
Whether photographing a couple or a child, my goal is to capture the joy and personality of the person or moment.
Visit my website to view my photo galleries, and engagement photography packages.
Call: Molly Finnell Photography at: 253.265-3713
Gig Harbor, Washington

ONE LOVE PHOTO
Heather Gilson, photographer
253.720.4899 * HeatherGilson.com
Visit our website for your complete wedding photography package.
ADD TO HEART PHOTOGRAPHY
Celebrating life through photography…call 360.434.5937


SCOTT TURNER PHOTOGRAPHY
Candid specialist in capturing romance and excitement.
Your wedding story is told through our award-winning photographic style. Extensive experience in news photojournalism allows the capture of your most relaxed and elegant moments with an unique approach.
You will take great pride in your picture-book story of an unforgettable day and cherish all the special and everlasting memories.
Call: Scott Turner at: 253-857-4895 Email: scott@turner.org
4016 119 ST. CT. NW, Gig Harbor, WA 98332
UNIQUE MOMENTS PHOTOGRAPHY
Mike and Karen Willett will capture your special occasion.
Very familiar with the Chapel as an outstanding venue.
Contact us at (253) 509-1774  umphotography.com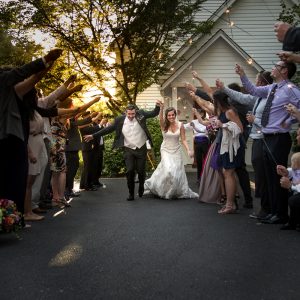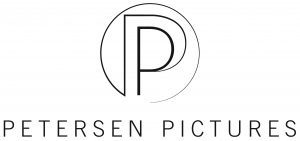 Carl Petersen
7902 27th St. W. Suite #3, University Place WA 98466
(253) 254-4090 petersen.carl@gmail.com
Rental Suppliers
AA PARTY RENTALS
Tents, Canopies,Extra tables & chairs, and other rental items–please call:
Phone: (253) 922-9898